Dawson Audio Services is a private, full-service audio post-production facility, focusing on sound for picture and video games. Located in the Los Angeles area (Pomona, CA). Services include:

Mixing (stereo, 5.1)

Sound Design

Dialogue Editing

Music Composition

Game Engine Audio Implementation

Audio Restoration

In addition to these standard services, arrangements can be made in-house to accommodate voice-over, Foley and location recording. Anything your production needs that is beyond the scope of what we do can easily be taken care of by hiring additional facilities and/or talent on your behalf.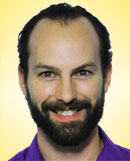 Will Dawson
is the primary presence at Dawson Audio Services. He has been a professional audio engineer for over ten years, has a degree in music and plays a mean guitar.



Contact


To get a price quote for your project, or if you would like a demo reel, please contact Will:

Phone:
(661) 472-4645

Email:
Will@DawsonAudioServices.com
compose email